Social Links Widget
Click here to edit the Social Media Links settings. This text will not be visible on the front end.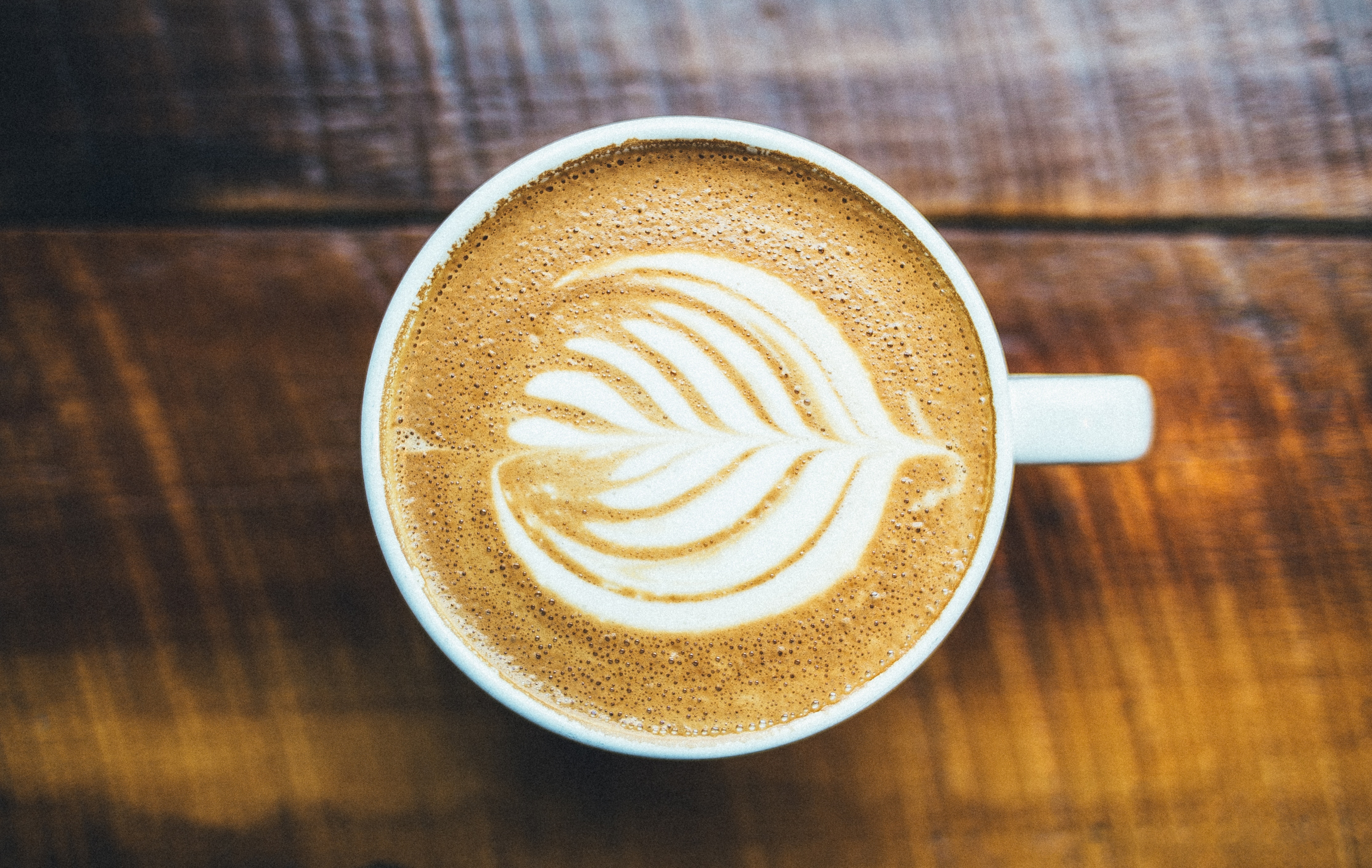 2018 Year in Review
Getting Real
Let's put it on the table right away: Our real estate market did not perform at the same level in 2018 as it did in 2017. That does not mean we had an unsuccessful market in 2018; nor does it mean we should brace for a difficult market in 2019. We need a bit of perspective.
Taken in the context of historical numbers, it appears 2017 was an "outlier," especially between July and December. There was a frenzied demand throughout 2017, reflective of our metropolitan neighbor across the Sound. On Bainbridge, we had a peak  during the second half of 2017, which flowed into the early months of 2018. But then the frenzy cooled, as it did in Seattle, and we moved toward a slower pace in the second half of the year. (There were 314 homes and condos sold on Bainbridge between July and December 2017, surpassing the previous high of 290 during that same period in 2015). When viewed historically, 2018 appears to be much closer to "normal" than 2017 was. And, when taken in the context of the larger local and national economies, our real estate market held up very well.
Considering All the Factors
When we look at real estate appreciation, 2018 was very successful. The median price for homes and condominiums rose almost 8% in 2018 and the second half of 2018 saw appreciation of almost 5% over the second half of 2017. These are healthy numbers and consistent with a healthy market. Using general statistics only gives us an idea of the movement of the market, and not   necessarily of any individual home. But it does give sellers an inkling of the direction of their homes' values. The rule of thumb says that a home needs to be owned for at least five years to really benefit from a market's movement. Comparing the median home price sold at the end of 2013 ($527,000) with the same price at the end of 2018 ($908,500), we have seen a 72.4% increase. So if you had purchased a home in 2013 and were to put it on the market today – assuming it was properly presented and     marketed – you would probably realize a healthy return on your 2013 investment.
When we look at the bigger economic picture, we do not see financial institutions collapsing or other deep recession signals, so we ascribe the market's change to a shift to a more normal market. Sellers are now competing for buyers, while buyers are more discerning and disciplined in their approach. Pricing, presentation and negotiation – all areas where good agents bring value to the table – are critical for sellers to achieve the best net value from their homes and condominiums.
Condominiums
The condominium market experienced an even more dramatic drop-off in the second half of the year. At the end of the first half, 2018's condo sales surpassed 2017's but by the end of the year had fallen behind in total numbers (126 sold in 2017, 109 in 2018). However, when we look more closely, the area of steepest decline was in the $800K-$1M price range (24 sales in 2017 and 10 sales in 2018). This could have as much to do with inventory as market shift. Two new on-island projects, The Roost and Residences at Pleasant Beach, both sold briskly in the second half of 2017 and were completely sold out by the first half of 2018. No other new projects came to the market in 2018, so it appears supply might have as much to do with the drop as demand. As with homes, the median price of condos had a healthy increase of 8.6% over 2017. The prognosis for the Bainbridge condominium market is very positive. There are two buyer types who are especially drawn to condos: people needing more affordable residences and "downsizers." In 2018, 42% of the condos sold (46 sales) were priced less than $500K compared to 17 homes sold for less than $500K. At the upper end of this segment of the market, the downsizers were the driving force in the over $800K sales and quality inventory was lacking in the second half of 2018.
Land
Land sales in 2018 were also down compared to 2017 (31 in 2018 versus 41 in 2017), but the median price increased a whopping 60% ($400K in 2018 versus $250K in 2017!), although 58% of the sales were less than the median $400K. One has to be careful not to read too much into statistics when applied to such a small population, but it certainly indicates land values are healthy.
A Forward Focus
As we kick off 2019, we know it will be an interesting year. There is a lot of uncertainty out there and it is difficult to predict how it will affect our market. Still, the regional economic picture is healthy with a positive outlook. The bottom line: the Bainbridge Island real estate market is alive and well.

2018 2nd Quarter In Review
A WARM REAL ESTATE CLIMATE
FLAG-WAVING SEASON
Summer has come to Bainbridge, and with it our traditional celebratory activities. We had an energetic Third of July street dance, a festive Fourth of July parade, and a successful Rotary Auction that grossed more than $600,000.
When we move our attention to local real estate statistics, everything appears to be equally sunny. Our median price is up 12.5%, home sales over $1,000,000 are up almost 28%, and condominium sales are up 36%! Still, if you talk to the experienced agents, they are detecting a shift. Let's explore all the reasons why.
BUYERS BEHIND THE WHEEL 
We talk all the time about buyers' markets and sellers' markets. But it's really the buyers who drive any market. Even in an ascending sellers' market, buyers (or lack of) create the excess demand over supply.
Bainbridge is blessed with a sophisticated and knowledgeable buyer pool. They are well educated and disciplined. These days, they're also beginning to be more cautious. Maybe that's due to world economics, a possible interest rate hike, or a general assumption that we've been on this run for more than a couple of years and we must be close to the top. You might ask, then, why are our statistics are so positive? There are several factors at work; signs that the market is not as heated as last year and is stabilizing. Here are a few specifics:
Inventory, something we've lacked for a while, is creeping up.
More price reductions and fewer multiple offers, with more buyers saying, "Let's just wait and see what happens."
The number of homes under contract is down 17.3% from last year and hasn't bounced back in the first part of July.
THE BIGGER PICTURE 
We are hearing of a cooling in other markets, both to the east and the west. This is not a cause for great concern, as our market is dynamic, and this sort of shift requires adjustments in strategy rather than extreme actions. Knowledgeable advice will help both buyers and sellers negotiate the changes and still achieve realistic goals.
Speaking of the vitality of the market, statistical charts show vivid changes. In the first half of 2012, 48 homes sold in the 0-$400K price range. By 2014, that number was halved to 24 and has plunged all the way to 4 this year. These homes didn't disappear; they just moved up into another price range. Right now, there is only one home for sale for less than $400,000 on Bainbridge. In 2014, 78 homes sold for less than $600K, while this year that number is only 19. Here is what's happening at the other end of the pricing spectrum: In 2014, only 31 homes sold in the $800K-$1.5M range and this year there were 101 sales in the same price range. So as our market stabilizes, we must acknowledge that it has appreciated dramatically.
 A BUSY CONDO SEGMENT 
With 62 sales in the first half of this year, you'd have to go back to 2007 to find a more active January-June period. The median was up 13.6% to $468K; matching the all-time median condominium price set in 2007. The condominium market has lagged the single-family residence market in price recovery from the peaks set in 2007, but the market has shown steady strength in the past year and a half. The condominium market benefits by offering residence on Bainbridge for less than most homes. It's also shown an active upper end as people have downsized; which has been driven by success in the upper end of the house market. This success has happened despite low inventory.
ON LAND 
The median price of land sales for the first six months also finally matched this segment's 2007 peak. In 2007, the median was $406K and in 2018 it was $400K. As with condominiums, it has been a long road back to our previous highs, but they have arrived. The volume of 22 sales exceeded 2007's 18 sales in the first six months but fell shy of 2015's peak of 33 sales through June.
A POSITIVE TILT 
All in all, we are giving our first six months of 2018 a very high grade.  We detect some stabilization and cooling off in the home market, but Windermere is prepared to employ our strategies to guide both buyers and sellers toward their goals – regardless of shifts taking place.

2018 1st Quarter in Review
THE SPRING BOARD
Things We Know Are True
In the real estate business, we know never to count our proverbial chickens. Offers aren't made until directed by a client, offers aren't successful until they are accepted, inspections aren't completed until everyone is satisfied, and we never take a transaction closing for granted. Every step forward is a cause for celebration. We view the market in the same way, especially after 2008. When we say that the first quarter of 2018 had many similar challenges as the first quarters of the past few years, we mean that there was strong demand, some supply, affordable interest rates, and a solid outlook.
Beautiful Imperfections
This is particularly true of inventory, which experienced new lows. At the beginning of April, there were only 40 available (active) single family home listings on the island. This includes all prices, pre-sale homes (which haven't even been finished yet), and your typical cadre of homes that are woefully overpriced or in a condition or location the typical buyers shy away from. (Bainbridge is different from Seattle, where these types of things tend not to deter buyers.) Nevertheless, 66 homes sold in the first quarter, which surpassed our sales from the past two years! Those additional sales also confuse the lower inventory numbers because homes were essentially selling faster (some might call it "velocity" or "higher turn") so there would have been more homes left on the market if we sold homes at last year's rate. (The average cumulative days on market fell from 85 in 2017 to 70 this year – a 17.6% drop!) Combined with a 20% increase in both average and median prices (for the first time, our average price for a quarter is over $1 million), you would have to conclude that our market is very strong. Granted, buyers are paying more with fewer choices, but we are still seeing buyers looking west from Seattle and finding a far saner market with much better values. This surge is not limited to single family. Condominium sales matched last year (technically, up by one) with the median price growing 12%, from $515K to $575K. Land sales, unimpressive last year, burst out of the blocks in 2018 with a 50% increase in lots sold and a 100% increase in median price ($217,500 to $435,000)!
The Supply Chain
We know that demand is strong this year, but what about supply? The construction behind Harbor Square (between Cave and Ferncliff) called Bainbridge Landing will consist of about 107 rentals and 25 residential condominiums.  The DR Horton project on Sunrise and Torvanger (11 homes) is about 50% complete. Quadrant is building 19 homes on Weaver (the model is under construction).  The Reserve at Winslow on Finch Road features 12 homes, Madison Grove off Duane Lane includes 8 homes, and Madison Landing will feature 24 condominiums. The Roost has begun their second phase of live-work structures and The Residences at Pleasant Beach is going in for permit on their second tier of 12 homes.
These projects are being built within the geographic boundaries of our current comprehensive plan, which has pushed density into specific neighborhoods on the island, leaving a majority of our landmass with its much lower density zoning.
Beyond these projects, it becomes a bit muddy with the city's moratorium and impending changes to design rules. It is still unclear what the result of the moratorium and new restrictions will be, but it appears building will be more difficult and expensive; likely having an impact on the affordability of housing on Bainbridge.
Looking Around
How about our neighbors to the west and north? The North Kitsap market (Hansville to Poulsbo) is also active and fast-moving. There, 167 homes sold in the first quarter, with an average of 46 days on market, and at a selling pace 34% faster than ours! Since 2015, the median price (currently $385K) has risen 23%, almost 17% of which was this year over last.  Things are popping across the Agate Pass Bridge!
The Value of Local Knowledge
If the first quarter is an indicator of the rest of the year, it appears we are in for an active year in Bainbridge Island real estate. To keep things moving in the right direction, our local experienced real estate agents bring a lot to the table. In an environment when buyers need to make decisions on sometimes short pressurized timeframes, a good agent will have sellers' listings prepared in a fashion where the potential buyers feel more comfortable stretching their budgets. When representing buyers, it's as much about preparing them to be able to act as it is about advising on locations, limits and putting things in the proper perspective. This guidance to both sides may sound "simple" but often makes many thousands of dollars' worth of difference in transactions (to say nothing of the peace of mind it provides all parties).
Overall, the outlook good – occasionally stressful, but good. We need to celebrate this current strength and not take it for granted. While we do, we'll enjoy the beautiful flowers and the sun's warmth as temperatures and optimism rise together!

2017 3rd Quarter In Review
Leaves Fall – Markets Rise
The Big Picture
To paint an accurate portrait of the Bainbridge Island real estate market during this autumn season, it's important to put it in the context of the broader regional economy. Through that lens, things are looking very good. Estimates for September 2016 through September 2017 indicate an employment increase of 76,100 in Washington. According to the U.S. Bureau of Labor Statistics, the private sector added 61,400 jobs while the public sector gained an estimated 14,700 jobs over the year. Windermere Chief Economist Matthew Gardner backs that up in his Third Quarter Report, writing, "I maintain my belief that the Washington State economy will continue to outperform that of the U.S. Given such a strong expansion, we should also expect solid income growth across Western Washington."
The Seattle job market continues to be a huge draw for people moving here from across the country and around the world. As the number of residents in the Puget Sound area rises, Bainbridge Island has been and continues to be a viable and attractive residential option. The desirable amenities are obvious: from the rural feel to the vibrant community to the relative ease of a 35-minute commute by ferry versus an hour and a half by vehicle in the Seattle Metro area – just to name a few.
Another factor that affects our market is Buyer fatigue. We're seeing an increase in Bainbridge Island buyers who are fed up after multiple failed attempts to purchase in Seattle, where real estate market is extremely competitive, and choosing to look in our direction for alternatives. This very real and frequent market dynamic contributes to the health of our local market.
A Positive Price Report
 The third quarter of 2017 saw continued upward pressure on prices. As the chart on page two shows, we saw near double-digit price gains in terms of average and median sales prices over the same period last year. This resulted in a dramatic increase in sales activity in the high-end market with a 34% increase in sales between $1 to $1.5 million and a whopping 85% increase in sales over $1.5 million. Having to list sales that exceed $1.5 million in a separate category is solid evidence of our changing market.
Our price growth has been consistent over the last several years. The strong population and employment numbers mentioned above help to move the market, but low inventory continues to limit Buyers' choices. A nominal but consistent decrease from the third quarter of 2016 inventory of 98 homes on the market to the 2017 third quarter inventory of 92, suggests a continued upward price movement is inevitable.
Keeping Things in Check
In a transitioning market, we need to look at data from every angle. Given the positive signs summarized here, Sellers should not assume that they can sell their homes in a matter of days, without regard to condition and elevated prices. This is clearly a Sellers' market, as 2.4 months of limited inventory would suggest but realistic expectations are critical. While there are multiple-offer scenarios, those have become less prevalent over the course of the year. Instead, we have experienced more price reductions as aggressively high pricing will not draw Buyers or even, perhaps, pass appraisals. It's important to remember that every house, every neighborhood and every transaction has its own distinct characteristics. A Realtor is essential for navigating the latest market conditions and getting the highest and best price for your home.
Finishing Strong
Traditionally, real estate activity tends to slow down in the fourth quarter, but this year has been quite different. In October, our office has nearly doubled the number of sales compared to this time last year. Open house activity has been robust, indicating an energized pool of Buyers just waiting for that perfect home to come along. If these trends continue, we could be in for a very exciting close to an already strong year. Here's to a healthy and hearty season in all corners of our wonderful Island community.