First Quarter Review 2020 & COVID-19
Discussion about the Bainbridge housing market and the economy in general in the first quarter of this year is almost meaningless due to COVID-19. It did not really impact the first quarter market much at all. The data you see here regarding housing activity will be quite different by the time we report on the second quarter in July. Additionally, the high-end market has remained very active. Our lack of inventory still creates many multiple offer situations in homes under $1M.
From this first-quarter review, you can see that the median sale price has gone up 4.3% year-over-year and the number of transactions went up 31% year-over-year. However, as I said before, a look at the first quarter means very little since our situation has changed drastically since then.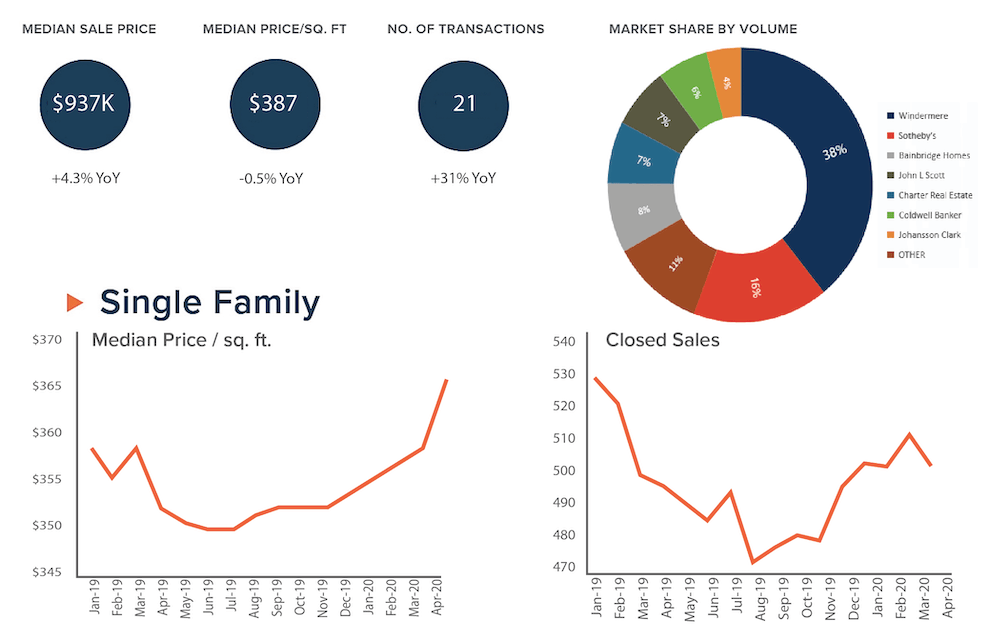 Graphs were created by Windermere using NWMLS and Trendgraphix data for area 170 but the information was not verified or published by NWMLS or Trendgraphix. Market Share Data reflects all types of properties sold calculated on May 6, 2020. Companies not shown represented less than 2% of buyers and sellers.
What We Anticipate in the Months Ahead
The national and state housing markets were in good shape before the virus hit. We anticipate that they will be in good shape again, once we come out on the other side of this. When the economy opens up again, we foresee a rapid climb in the housing market volume. This will put upward pressure on prices again.
Windermere's Chief Economist, Matthew Gardner, discusses the economy and job growth in relation to the housing market.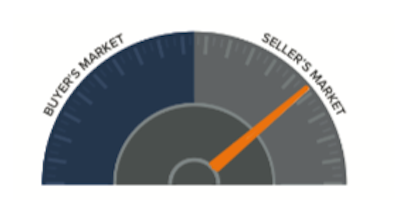 The speedometer reflects the state of the region's real estate market using housing inventory, price gains, home sales, interest rates, and larger economic factors.
Are you interested in buying or selling on Bainbridge Island or in Seattle, WA? You're welcome to contact me. I have decades of experience and I'd love to help you achieve your real estate goals.