Bainbridge's Residential Market: 2019 in Review
I'm often asked about the current state of affairs in Bainbridge's residential market…whether or not it's a good time to list your home or buy a home. For perspective, it's a good idea to take a look at what happened last year and what the projection, while not an absolute certainty, is for this year. Inventory is very low on the island, and there is a great deal of buyer demand. So yes, it's absolutely a good time to list while there is little competition among sellers to get their home noticed. At the same time, it is a good time to buy with the record low mortgage rates versus high rental rates.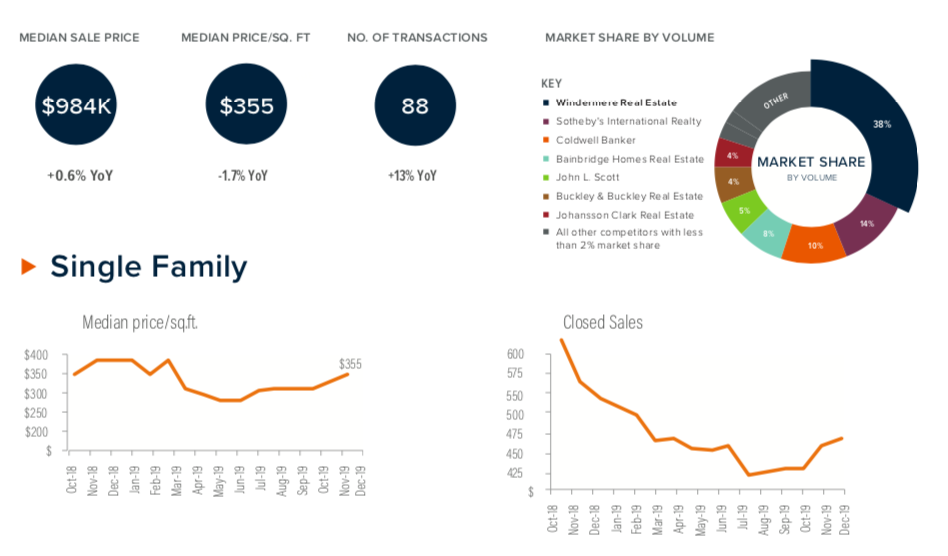 Graphs were created by Windermere using NWMLS and Trendgraphix data for area 170 but the information was not verified or published by NWMLS or Trendgraphix. Market Share Data reflects all types of properties sold calculated on January 10, 2020. Companies not shown represented less than 2% of buyers and sellers.
Our 2020 Real Estate Forecast
Wondering what to expect for our market this year? Worried about the talk of a recession and how it will impact your buying or selling potential? Windermere's Chief Economist, Matthew Gardner, gives his data-driven take on it all.
Understanding Our Current Residential Market
The market continues to benefit from low mortgage rates. The average 10-year fixed rate is currently around 3.6% and it is unlikely to rise significantly anytime soon. Additionally, borrowing cost remains very competitive. However, buyers are not necessarily jumping at any home that comes on the market. They have become increasingly price-conscious and the slowing home price growth reflects this.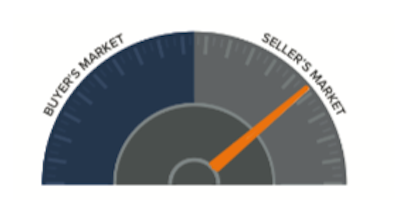 The speedometer reflects the state of the region's real estate market using housing inventory, price gains, home sales, interest rates, and larger economic factors.
If you're interested in buying or selling on Bainbridge Island or in Seattle, WA feel free to contact me. I have decades of experience and I'd love to help you achieve your real estate goals.