As 2019 comes to a close, here's a look at our local real estate market for Bainbridge Island, Washington. I also want to take a moment to mention the upcoming change to Real Estate Excise Tax (REET) for Washington state. If you're thinking of selling property in 2020, it may impact you.
Bainbridge Island's Current Market
This snapshot shows year-to-date residential market information as well as how our market has changed from 2018 to 2019. The 31% increase in median sales price is certainly noteworthy, as is the average sales price, which has gone up by 34.6%.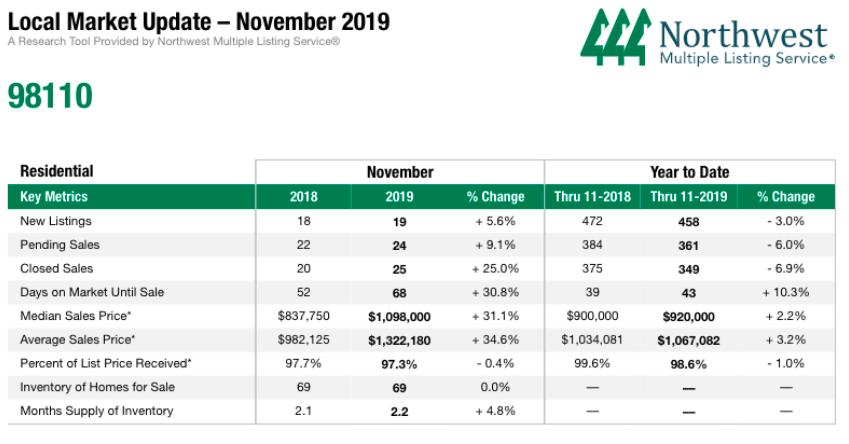 Real Estate Excise Tax Change in 2020
Washington state's Real Estate Excise Tax (REET) is changing to a graduated system in 2020. Real Estate Excise Tax is a tax on the real estate sale and it is typically paid by the seller. Will this new system impact you if you decide to sell your property in 2020? Here's Windermere's Chief Economist, Matthew Gardner explaining what this change means and who exactly will be impacted.
The New Tiered System for REET
Currently, there's a flat rate excise tax of 1.28% with municipalities adding their own tax on top of the state tax. In general, cities add 0.5% so the total becomes 1.78%. With the new legislation, the tiered system will look like this.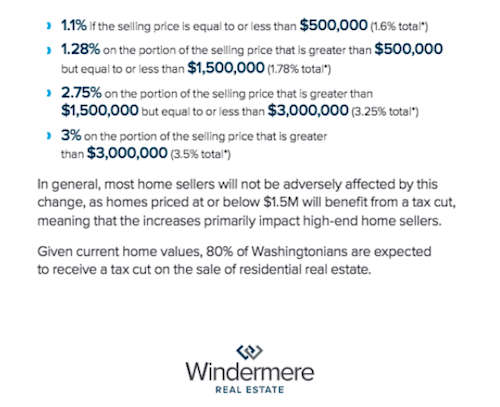 If you still have questions or want to discuss your options, let's set up a time to talk. I'm happy to discuss this further and provide any assistance you may need.